Rebecca was a cheerful and upbeat young woman with a penchant for making the world smile with her. Her exuberance and intelligence had even got her the perfect job as a youth counselor aboard the Disney Cruise Ship, Wonder.
But in March of 2011, as Wonder made its way languidly down the Pacific Coast of Mexico, Rebecca received some startling news over the telephone. Visibly upset and seemingly agitated, she left the employee lounge and walked out onto the ship's deck…
Her Life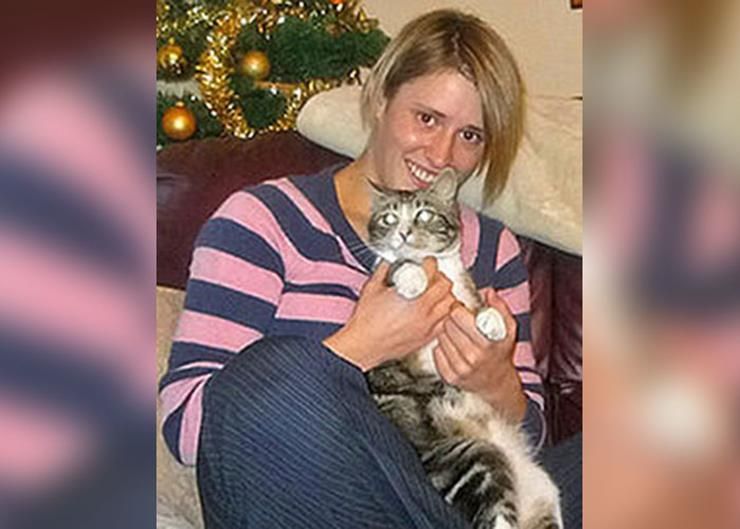 en.wikipedia.org
Rebecca was born in Chester, England on March 11, 1987. She was a brave, some would say, brazen child, who loved to take risks and be the center of attention. Rebecca, or Bex as she was called by her parents, lived with them and her sister Rachael, as well as her two foster brothers. Owing to her own adventurous nature and the fact that her family had been very active in the community, Bex even got a job working at the local zoo.
Academia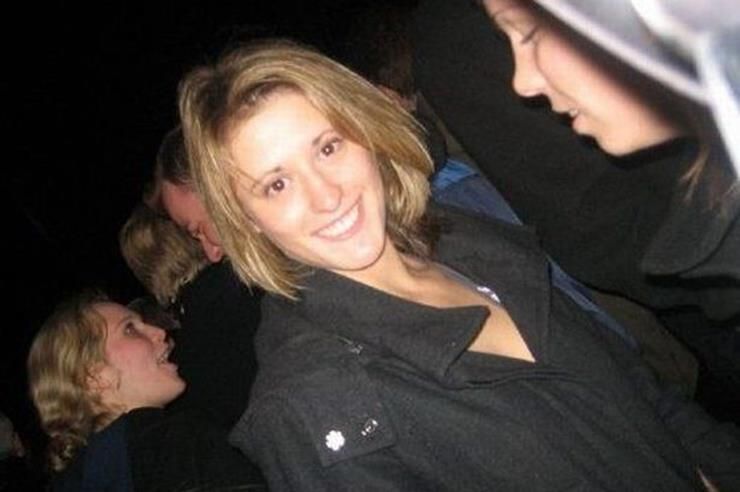 www.mirror.co.uk
Once she had gotten into her teens, however, the "adventurous" life of a zookeeper was just not enough for Rebecca. She joined the British Army cadets and got a staff volunteer position with them where she was able to participate in outdoor events. In college she attended Plymouth University, studying sports science but continued some additional classes in youth studies at Liverpool Hope University. Once college was done, though, it was time for her to find a career worthy of her drive…
Working for Disney
www.cruisecritic.com
In June of 2010, she went onto London, where she had heard the Disney Cruise line was looking to fill positions. After a grueling process involving hundreds of applicants, Bex was hired and sent to Walt Disney World in Florida for training. With her training complete, Bex was placed aboard the Disney Wonder cruise ship, based in the Port of Los Angeles.
Returning Home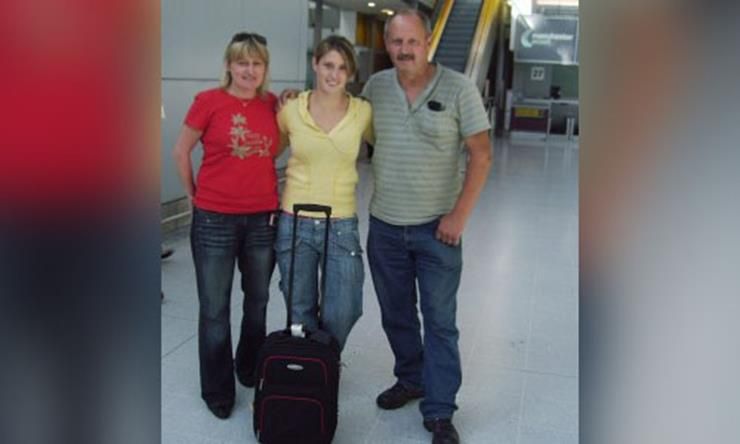 www.rebecca-coriam.com
During the course of her tenure aboard the Wonder, Bex visited all Disney ports of call on the Mexican Riviera and even went through the Panama Canal. Sadly, her grandfather died while she was away and she had to take a break and return to England for the funeral. This would be the very last time her family got to see her in person, though for a time they still communicated through Facebook or Skype. That is, until about six weeks later…
Incommunicado
www.mirror.co.uk
It was March 21, 2011, Rebecca Coriam sent her parents what would prove to be her very last message to her parents via facebook, that she'd call them tomorrow. Her mother replied, but then a full a full 12 hours passed without any sort of response from Rebecca. No calls, no emails, no messages. The two parents went to bed worried that night. And on the morning of March 22, the phone rang. It was a Disney official calling to tell them that their daughter was missing.
The Day She Vanished
www.mirror.co.uk
The Disney Wonder had been sailing off the coast of Mexico. It was bound for Puerto Vallarta and Cabo San Lucas, but it seemed that Rebecca had missed the start of her shift. The crew paged her, checked her room, and then proceeded to check the entire ship. Before long it became very clear that Rebecca was not on the Wonder. But if that was the case, where was she? Investigators began to look for clues…
Surveillance Video
www.liverpoolecho.co.uk
Disney and the investigators began to review the security camera footage first. There was only one appearance of her timestamped at 5:45 am. In the video, Rebecca is talking on one of the ship's internal phones in a crew area. She appears distraught afterward and is asked if she's ok by another young, male crew member. She answered "Yea, all right." and walks off, never to be seen again.
Investigation
www.liverpoolecho.co.uk
After it had been determined that she was no longer on the ship, members of the U.S. Coast Guard and Mexican Navy began searching the international waters the Wonder had sailed through. They also found nothing. Meanwhile, Rebecca's parents were on their way to the scene, to help investigators in any way they could…
Flying On Site
www.dailymail.co.uk
Mike and Annmaria Coriam, Rebecca's parents, were flown out from England to meet with investigators and Disney officials. Yet even this friendly gesture seemed to be slightly off-putting. The Bahamian detective admitted that he had only spent one day aboard the ship and he only interviewed a few of the crew before he told them he that she had very likely fallen overboard while swimming in the crew pool.
Weak and Exhausted
www.dailymail.co.uk
Both of the Coriams were exhausted, suffering from extreme jet lag and emotionally drained. Because of this, they didn't ask too many questions. Disney wouldn't give them the chance to ask them the to ask any questions, not ti ask too many questions. Mike Coriam believed they would have another chance to do so later, but they never did. Afterward, they were taken to Rebecca's room and presented with her belongings….
The Flip Flops
www.chesterchronicle.co.uk
One of the belongings in question, and one of particular importance, was a pair of flip flops. The flip flops were discovered, on Deck 5, near the staff pool, where Rebecca had been swimming when she was allegedly swept up in the raging waters and carried away. However, closer inspection of the shoes revealed some something quite disturbing: the flip flops did not belong to Bex.
Not Hers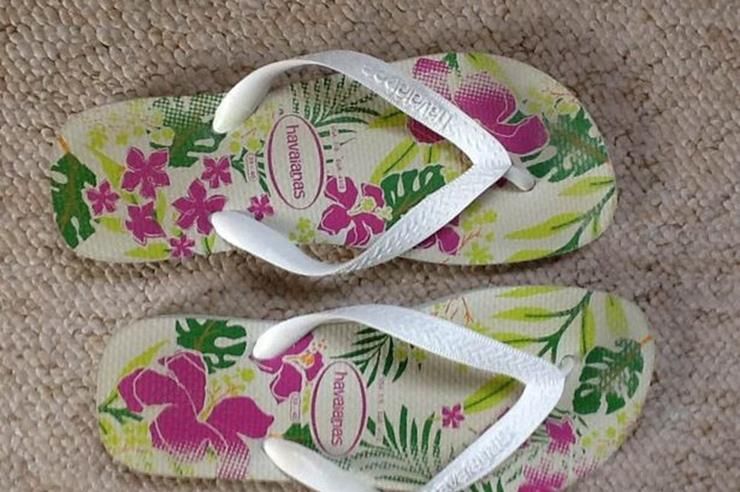 www.chesterchronicle.co.uk
For one, the flip flops were way too big. Also, they were not her style at all They were too big. They were pink, flowery and Hawaiian, a combination of qualities that Rebecca didn't approve of. They weren't her style. They were pink and flowery and Hawaiian. And so, with no new leads to speak of, Rebecca's parents went home to mourn the loss of their daughter. Until they received some unwelcome news two months later…
Rebecca, Alive?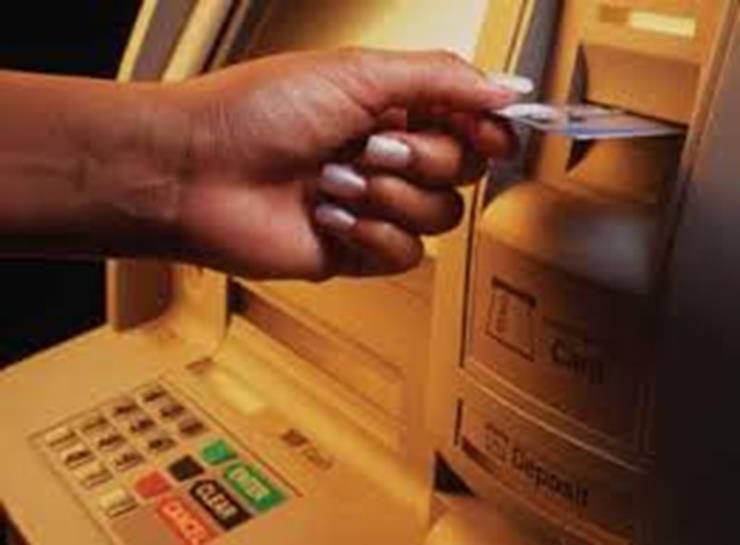 www.freemalaysiatoday.com
Annmaria Coriam received an email from Rebecca's bank. They explained that there had apparently been some suspicious activity on one of her accounts, because the bank knew that Bex had been reported missing. They knew that this could only mean one thing, someone had either stolen her credit card and was using it, or Rebecca was still alive somewhere.
More Suspicions
Facebook
More news of alleged activity on Rebecca's accounts began to pour in. In September, Bex's uncle John Jennings said that the password to her Facebook account had apparently been changed. He had known the backup password. It was becoming more and more apparent to the Coriams that Disney or someone involved with her disappearance, knew more than they were saying…
Revealing Article
www.timeout.com
In October of 2011, a journalist made Jon Ronson decided to get involved. He too wanted to know what happened to Rebecca Coriam and with her parents' blessings, decided to take a cruise along aboard the Disney Wonder. There he interviewed several more crew members, who decided to remain nameless. The confirmed his suspicions, that Disney and the Bahamian police knew a lot more than they were letting on about Rebecca's disappearance.
Overboard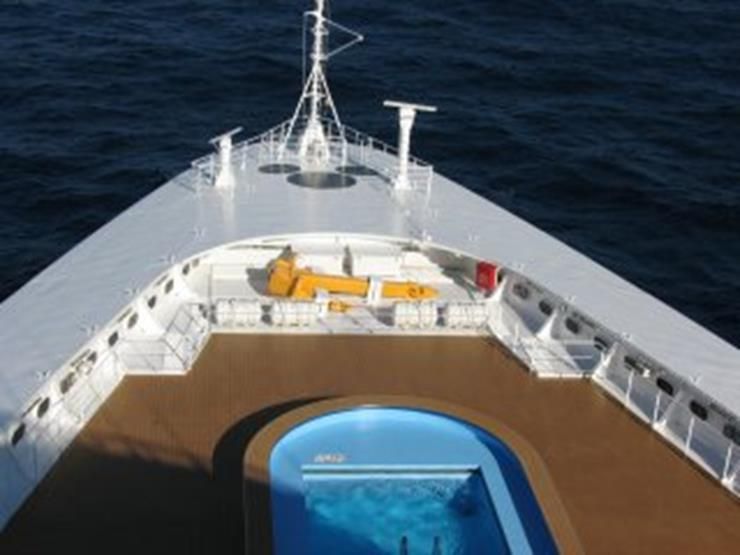 www.davidstauffer.com
Still, it seemed that everyone he spoke with came to the same conclusion: Rebecca Coriam had gone overboard from inside the crew pool. This was odd only because, despite taping everything by CCTV, there seemed to be no tape of her being swept up in the swell. There were, of course, many other suspicions surrounding Bex's disappearance. Many of which pointed to her state of mind…
Disgruntled Romance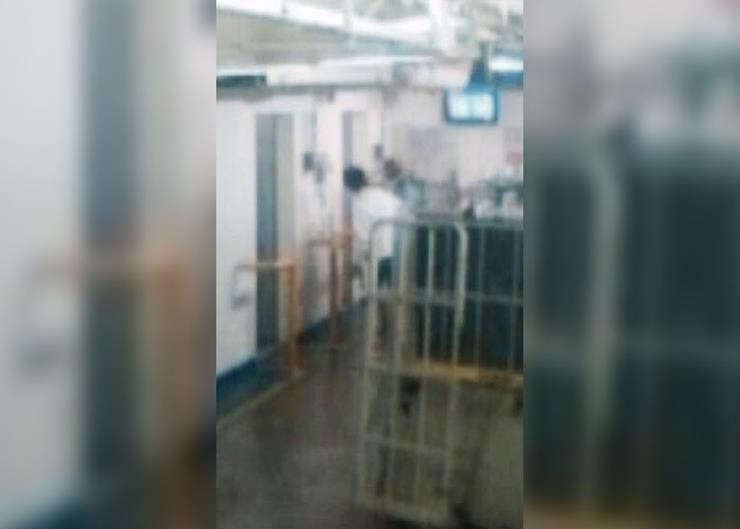 www.liverpoolecho.co.uk
One crew member told Ronson that the phone call she had made during her last morning aboard had been taped and that it involved Rebecca's girlfriend Melissa. Apparently, the intense relationship was having problems and it was the only reason that Bex would have been walking around that early in the morning by herself. There were even rumors of a love triangle that existed between Rebecca a young man, and another young woman, but none of it was proven.
Suicidal Tendencies
www.dailymail.co.uk
Rebecca, apparently despondent over the failing relationship, and feeling the inevitable cabin fever of months at sea, committed suicide. All of her family and friends doubt this theory, however, saying that she would never ever harm herself. She was constantly cheerful and upbeat, it's that attitude that drove her to apply to Disney in the first place. The most extreme theory about her disappearance plays upon the idea that she did fall overboard…
Lost Her Memory
www.dailymail.co.uk
Perhaps she did fall overboard and was able to swim to shore but had lost her memory in the fall. Rebecca was a skilled athlete and kept in shape, she would have easily been able to right herself and swim to shore if she needed. For all they know, she fell in the water and was picked up by a fishing boat and is now living in a little village in Mexico, unaware of who she really is. This might explain why her credit cards were being used as well.
Sighting
www.inquisitr.com
On the day before the anniversary of her disappearance, Mike Coriam received an email from a woman who claimed to have seen Rebecca on the arm of a dark-haired man in Venice. Still, why would someone so happy and full of love for family and career just up and leave? How could she get into Venice without a passport? The main question still remains, however, if she is alive, when will Rebecca Coriam come back home?