In 2005, high school graduate Natalee Holloway and almost her entire senior class took a celebratory trip to Aruba. It was the beginning of a new phase in Natalee's life and a celebration of the end of four years hard work. Natalee and her friends spent a week drinking, dancing, and partying it up in Aruba.
After all, when she returned home to Alabama, she'd be going to college for pre-med: she wanted to be a doctor. Unfortunately, Natalee Holloway would never make that return flight home. Her parents' search for her would captivate the entire world…
Who was Natalee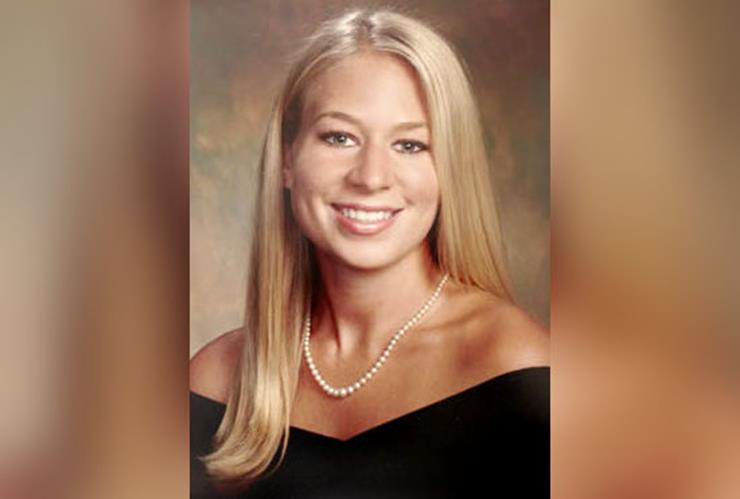 en.wikipedia.org
Natalee was the eldest of three born to David and Beth Holloway of Clinton, Mississippi. When her parents divorced in 1993, she and her younger brother Matthew wound up being raised by their mother. Her mother, Beth, remarried in 2000 to a prominent Alabama businessman named George "Jug" Tweety, and the family moved in with him in Mountain Brook, Alabama. In school, Natalee was a member of the National Honor Society, the school dance squad, and was a participant in many other extracurricular activities.
Senior Trip
www.hyscience.com
It was the start of a new adventure for 18-year old Natalee Holloway. She had just graduated with honors from her high school in Mountain Brook, Alabama and was on her way to her freshman year at the University of Alabama on a pre-med track. Her parents had even consented to let her go on a trip with her senior classmates to Aruba before they all headed off to separate schools. It was going to be the adventure of a lifetime…
Party in Aruba
www.thomson.co.uk
Natalee and 124 fellow seniors arrived on the island on Thursday, May 26, 2005. The five-day long vacation would prove to be the unofficial graduation trip for the graduates of Mountain Brook High School. Thankfully, the teenagers were accompanied by seven chaperones who met the students each day to ensure that nothing was going amiss. Though it was clear that the chaperones weren't meant to keep up with all 124 students' every move.
Party Time
www.nydailynews.com
The party was in full swing once Natalee and her classmates got settled in Aruba. Wild parties and massive amounts of underage drinking occurred. As well as a fair amount of "room switching" between the mix of male and female students. Natalee, in particular, drank every day that she was in Aruba and even started a few mornings a little late with a couple of cocktails, according to the hotel. It's safe to say that Natalee Holloway was having a good time…
Out for a Drink
www.cbsnews.com
On the eve of their departure, Natalee and her friends were partying it up one final time, when she ran into a handsome young, Dutch immigrant named Joran Van der Sloot. The two hit it off almost immediately. Natalee was so enamored by the 17-year old that she ended up leaving the bar with him and his two Surinamese friends, 21-year-old Deepak Kalpoe and 18-year-old Satish Kalpoe.
Honored Athlete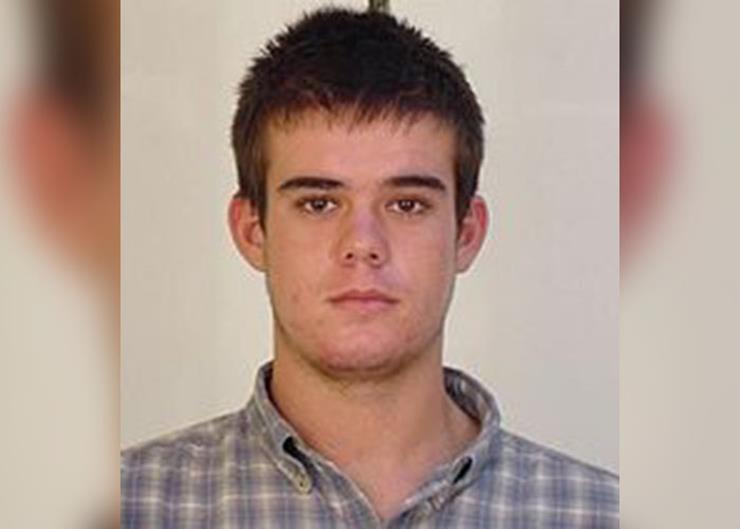 Wikipedia
Joran van der Sloot was the son of a lawyer and an art teacher who originally lived in Arnhem, Netherlands. Joran moved with his mother, father, and two brothers to Aruba in 1990. He flourished in Aruba, studying at the International School of Aruba and becoming an honor student and star athlete. Those skills must have impressed Natalee enough to want to leave the bar with him on that fateful night: the night that would change both of their lives forever…
Fateful Night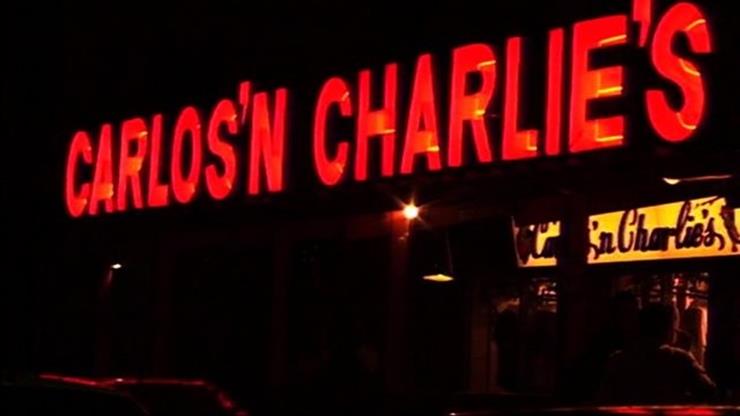 www.reviewjournal.com
Natalee was last seen by her classmates just outside of Carlos'n Charlie's in Oranjestad, Aruba at about 1:30 a.m. on Monday, May 30th, 2005. She had gotten into a car with Joran and his two friends, Deepak and Satish. The next day, Natalee's chaperones and classmates waited at the airport for her to arrive, the flight was later that day. She did not appear for her return flight. And when they went back to the hotel to find her, all they found was her packed luggage and her passport. Natalee Holloway was missing.
Searching Begins
www.cbsnews.com
Aruban authorities initiated searches almost immediately. With help from volunteers, the authorities checked the entire island and the surrounding waters but could find no sign of her. Finally, they began asking her classmates, the friends she had been partying with the night before at Carlos'n Charlie's. She mentioned Joran van der Sloot and his friends. When the authorities questioned the men, however, they maintained that they had dropped Natalee off at her hotel and went their separate ways. They had no idea what had happened to her…
The Next Morning
www.cbsnews.com
Once they had been told about her disappearance, Jug and Beth Twitty, Natalee's parents flew immediately to Aruba on a friends private jet. After they'd done some digging of their own, the Twittys figured out that the last person to have seen Natalee alive was Joran van der Sloot.
When questioned again, Joran told them that he dropped Holloway off at her hotel around 2:00 a.m. According to him, she had fallen down as she exited the car but refused to ask any of the men for help.
Another Suspect
usurper.squarespace.com
Joran van der Sloot also stated that Natalee was approached by a man in a black shirt while she was walking into the hotel. He assumed that the man was a security guard and simple drove away with his friends. On June 5, Aruban police tracked down and detained Nick John and Abraham Jones, former security guards from a nearby hotel. They suspected that the two men were responsible for the kidnapping and murder of Natalee Holloway…
Deductive Reasoning
www.nbcchicago.com
Aruban authorities had also received corroborating reports that the two former security guards had been known to cruise the hotels to pick up women. Not only that, but at least one of them had a previous incident involving local law enforcement. Still, the men had solid alibis for the night of Natalee's disappearance and were released on June 13, 2005 without being charged.
Bring em' In
www.cbsnews.com
With no new leads, police re-upped their investigation into Van der Sloot and his friends' involvement. The three men were arrested on suspicion of kidnapping and murdering Natalee Holloway. Unfortunately, they would not be in custody for long. The Aruban police could not meet the burden of evidence required to hold the men for more than several days. They had to go back to square one…
DJ Croes
gathering.tweakers.net
Police soon found a sixth suspect: disc jockey Steve Gregory Croes. His name was bandied about by Van der Sloot and the Kalpoe brothers during questioning. Even though they still suspected Van der Sloot, the police knew they had to investigate all angles. Croes alibi was also airtight. They then brought Joran van der Sloot's father in for questioning as well. Both men were released soon after.
New Stories
www.nbcnews.com
With no other alternative, the police decided to go back to the most likely suspects. Yet this time, it seemed that the story of that fateful night had changed. The Kalpoe brothers turned on their friend. Joran had no choice but to change his story as well. The three men suddenly remembered that the Kalpoes had dropped Van der Sloot and Holloway off at the Marriott Hotel beach near the fishermen's huts before driving home without them…
Years Pass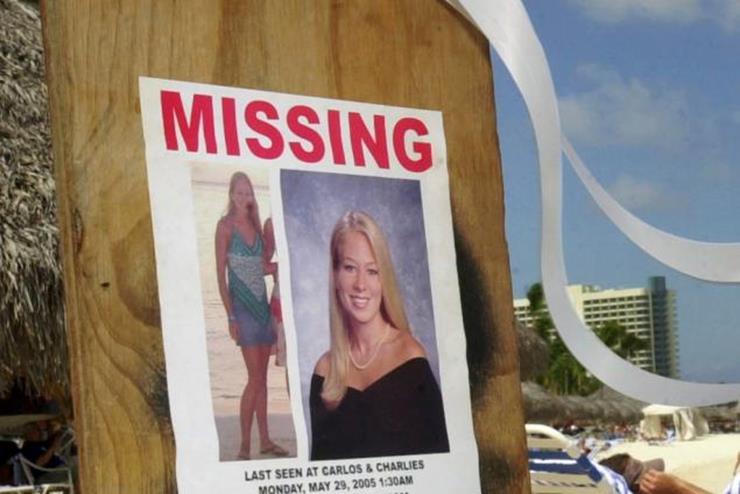 www.nydailynews.com
In the end though, despite conflicting stories, the police just didn't have enough to charge Joran or the Kalpoe brothers with the crime. The were arrested again in November of 2007 and Joran van der Sloot, who was in the Netherlands at the time, was extradited to Aruba and incarcerated there. Slippery as ever, Van der Sloot was able to finagle his way out of being charged again.
Breaking News
www.people.com
On February 1, 2008 the Dutch media released a report that indicated that Joran van der Sloot had confessed to his involvement in the disappearance of Natalee Holloway. The Dutch broadcast included excerpts from footage recorded from hidden cameras and microphones in the vehicle of Patrick van der Eem, a Dutch businessman and ex-convict. Van der Eem had gained Joran's confidence and asked him about Natalee while the two of them drove around smoking marijuana…
The Confession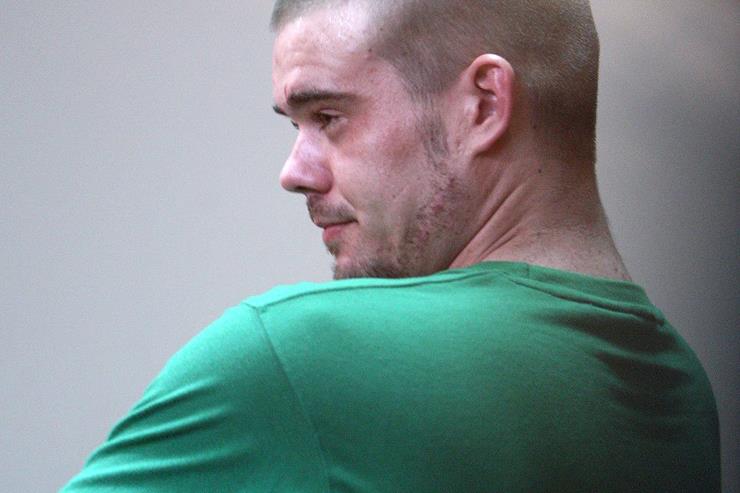 www.thedailybeast.com
Joran van der Sloot stated that he was with Natalee on the beach when she began shaking violently. When her convulsions subsided, she became unresponsive and though he attempted to revive her, she was too far gone. After that, he called his friend, Daury, who advised him to go home while he disposed of the body.
The Plot Thickens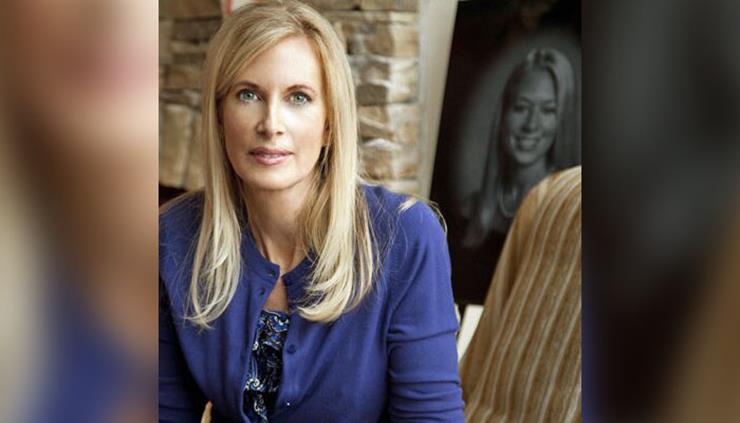 www.twitter.com
Despite his "confession" Joran van der Sloot was not arrested in connection with the death of Natalee Holloway. That was not the end of his involvement, however. On March 29, 2010, Van der Sloot contacted Beth Tweety with an offer to reveal the location of Holloway's body and the circumstances surrounding her death. He said that he would gladly give up the location, just as long as she was willing to pay him $250,000 for it…
Extortion
www.williamwarelaw.com
Beth notified the FBI, who helped them arrange the transaction. The trap was set. On May 10, Beth wire transferred $15,000 to Van der Sloot's account in the Netherlands. On June 3, Van der Sloot was charged in the U.S. District Court of Northern Alabama with extortion and wire fraud. Unfortunately, he was still living in Aruba, and there was no way he would be extradited for such a crime.
Van Der Sloot Caught
www.bossip.com
After fleeing Aruba with Beth's money, Joran headed for Peru. He wasn't heard from again for a further two years. On May 30, 2010, five years after Natalee Holloway's disappearance, Stephany Flores, a 21-year-old business student, was reported missing in Lima, Peru. Police found her three days later in a hotel room registered under Van der Sloot's name. He was sentenced to 28 years in prison. But what happened to Natalee's body?
Never Stop Looking
www.meridianstar.com
For the past 12 years, both of Natalee's parents, who were divorced at the time she vanished, have been separately chasing any leads they could in the hope that they will find their daughter. Dave Holloway has pursued lead after lead on his own, searching land, air, and sea for any sign of Natalee's remains. Beth on the other hand, has turned her grief into a warning for others, and speaking out about safe travel practices for teens.
Healing Years Later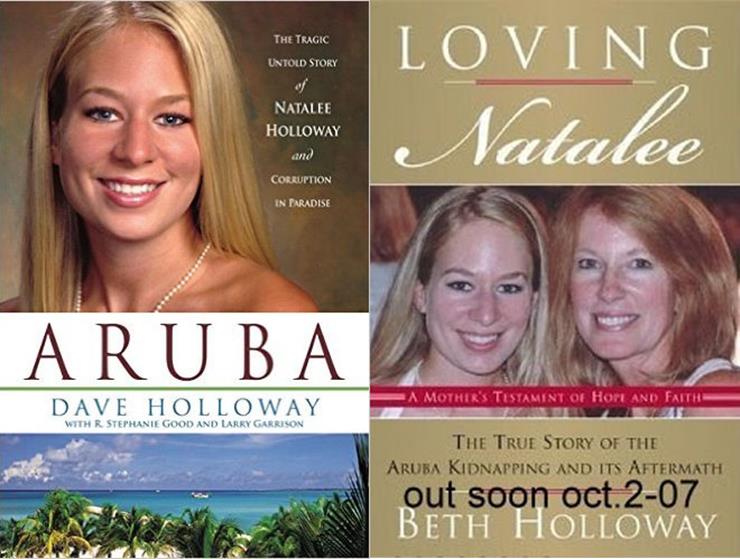 www.amazon.com
Each of Natalee's parents has also written a book about Natalee and their experiences in Aruba. In both cases, the books served as an outlet for their grief and uncertainty and has helped the estranged couple to reconcile their past and present. Last December, the two became grandparents when Natalee's brother, Matt, 26, welcomed a baby girl, Rylee Ann.
New Evidence
www.heavy.com
Recently, a man who was known for associating with Van Der Sloot came forward with a story that he had given Natalee's remains, and those of a dog, to a local crematory and paid them $200, to have them cremated together, which he then gave to Joran to dump at sea. Private investigators were able to recover bone fragments that were supposedly from the cremation and, when initially tested, at least one of the fragments appeared to belong to a female of European descent…
Still No Luck
Unfortunately, when the mitochondrial DNA of the sample were tested against Beth's mitochondrial DNA, it was not a match. Because mitochondrial DNA between mothers and their children are identical, it meant the bones couldn't have belonged to Natalee. The search for her remains continues to this day.